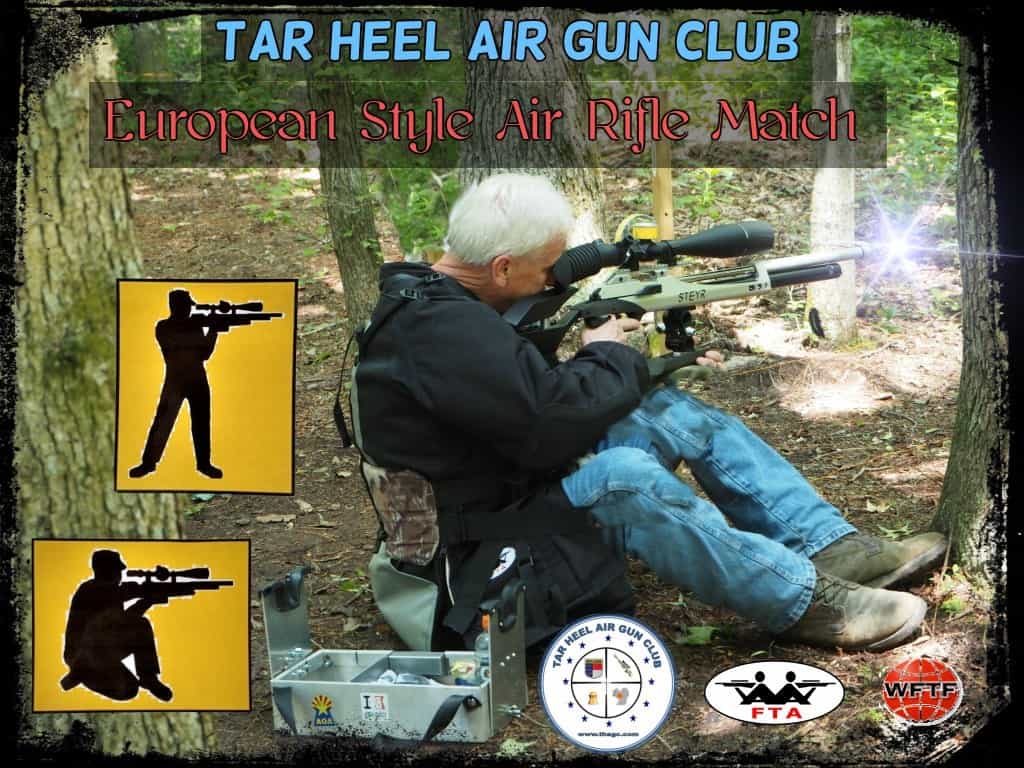 Registration:  The sight-in area will open at 8:00 am Rifle match begins at 10:00 a.m. Club member $10 registration.  Non-club members $15 (membership has its privileges!).    Join THAGC here .
Registration page is HERE.
Location:
Remember the THAGC will be trying out an Unlimited Class.  Click here for the gear matrix.
Divisions: Open, Hunter, WFTF and the all new Unlimited Class.
Match Details,
 2 targets per lane
1 shot per sarget
25 lanes
50 shot match.
European Style Field Target Match December 10, 2016 attendees
| First Name | Last Name | Rifle (make and model) | Pellet (manufacturer and weight) | Scope (manufacturer, model, and power) | Class (open, hunter, WFTF, Unlimited) | PCP or Piston? | Do you agree to read and follow THAGC safety rules? | Do you agree to sign the waiver? |
| --- | --- | --- | --- | --- | --- | --- | --- | --- |
| Scott | Allen | Thomas Ft | 13.4 | March 80x | Open | PCP | I agree | I agree |
| Chris | Corey | Steyr LG110 | AA 10.3 | March X 8-80 | Open | PCP | I agree | I agree |
| Curt | Hathaway | HW 97K | JSB 10.34 | Hawke Sidewinder 3-12 x 50 | Hunter | Piston | I agree | I agree |
| Brian | Van Liew | FX400 FT | AA 10.3 | Nikko Stirling Diamond 10-50x60mm | Open | PCP | I agree | I agree |
| Keith | Knoblauch | Steyr LG 110 FT | JSB Exact 8.44 gr. | Leupold 35 Comp | WFTF | PCP | I agree | I agree |
| Ed | Canoles | Beeman R9 | CPL 7.9 | Center Point TAG 4-16 | Hunter | Piston | I agree | I agree |
| Paul | Porch | Steyer LG110 FT | AA 8.64 | Sightron SII FT 10-50x60 | WFTF | PCP | I agree | I agree |
| Raymond | Hawkins | Benjamin Marauder | JBS | ZOS | don't know | PCP | I agree | I agree |
| John | Ford | FX Independence | JSB 10.3 | CenterPoint 4x16 | Hunter | PCP | I agree | I agree |
| Philip | Hepler | Benjamin Marauder | JSB Exact Heavy 10.34 gr | UTG Accushot 3-12x | Hunter | PCP | I agree | I agree |
| Eric | Smith | Mac1 USFT | AA 10.34 | Sightron SIiII 10-50x60 | Open | PCP | I agree | I agree |