THAGC is pleased to host the 2015 AAFTA US Field Target Nationals in Ennice, North Carolina.
Dates:  October 9-11, 2015.
Location:
595 Saddle Mountain Church Rd, Ennice NC, 28623.
Details and Registration:
Through September 1, 2015 the registration fee is $85.  After that it will be $100.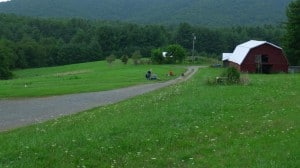 Please register using this secure form with the "Register" button  on this page.
You may pay via PayPal or by check made payable to the Tar Heel Air Gun Club.  Your registration is not final until payment is received.
Please review the Match Director's Notes found here.
Hotels, Restaurants, and Travel:
There are hotels in nearby Mount Airy, Sparta and Galax, and restaurants in those towns as well as
in Ennice.
Camping will be available on the property but there will be no  water or electrical hookups.
Please book early your hotel early.   Click here for more hotel information.
International Airports are located in Raleigh, Charlotte and Greensboro.
Rules:
The 2015 American Field Target Association rules will be followed.
The 2015 AAFTA  Rules are available for download.
Open, Hunter and WFTF rifle divisions.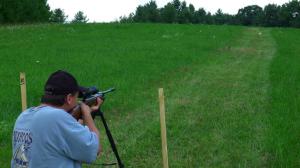 PCP/Piston classes based on attendance.
AAFTA Pistol FT Nationals on Friday afternoon.
Provisional Schedule of Events (details will be updated on www.thagc.com).
Friday October 9
Registration
Sight In
Pistol Competition
Saturday October 10
Sight In
Day 1 Rifle Competition
Lunch (provided)
AAFTA Meeting
Auction
Sunday October 11
Sight In
Day 2 Rifle Competition
Lunch (provided)
Awards Presentation