The Tar Heel Airgun Club held it's second match at the Twin Cities Rifle & Pistol Club in Pleasant Hill, NC last Saturday. Eight shooters showed up to enjoy the unusually cool weather for a mid-June day. The match was organized around the two course Chris, Jimmy, and I set up for the 2020 Carolina Classic that was cancelled due to the virus. We left the targets in place and re-mowed and prepped the courses for this match. Both courses were set up a little over 30 Troyer with 13 lanes each, including a kneeling and standing lane. This match was organized as a 52 shot match shooting just one shot per target over the 26 lanes of both the open and wooded course.
The two photos below are a couple shots of the sight in range.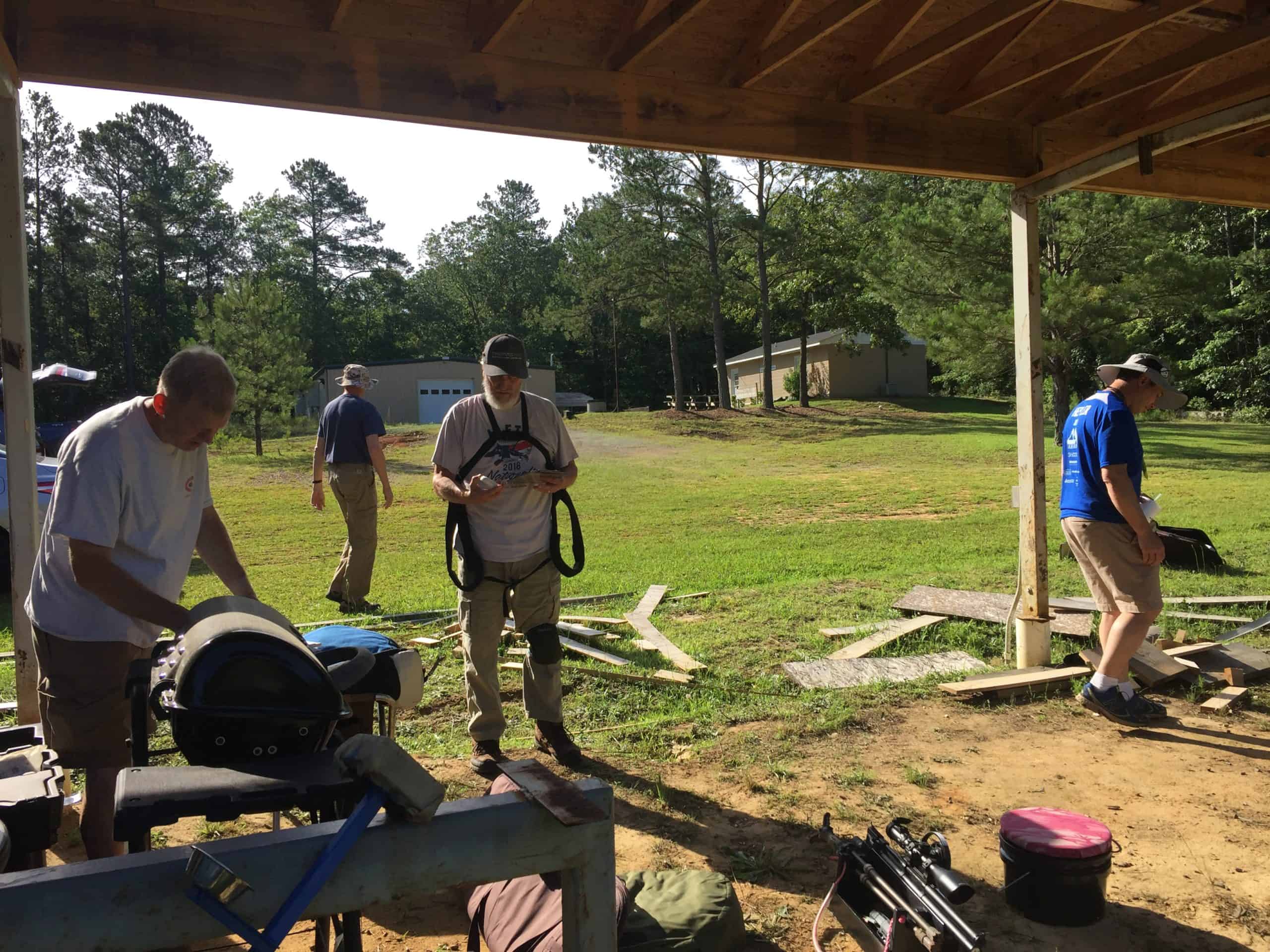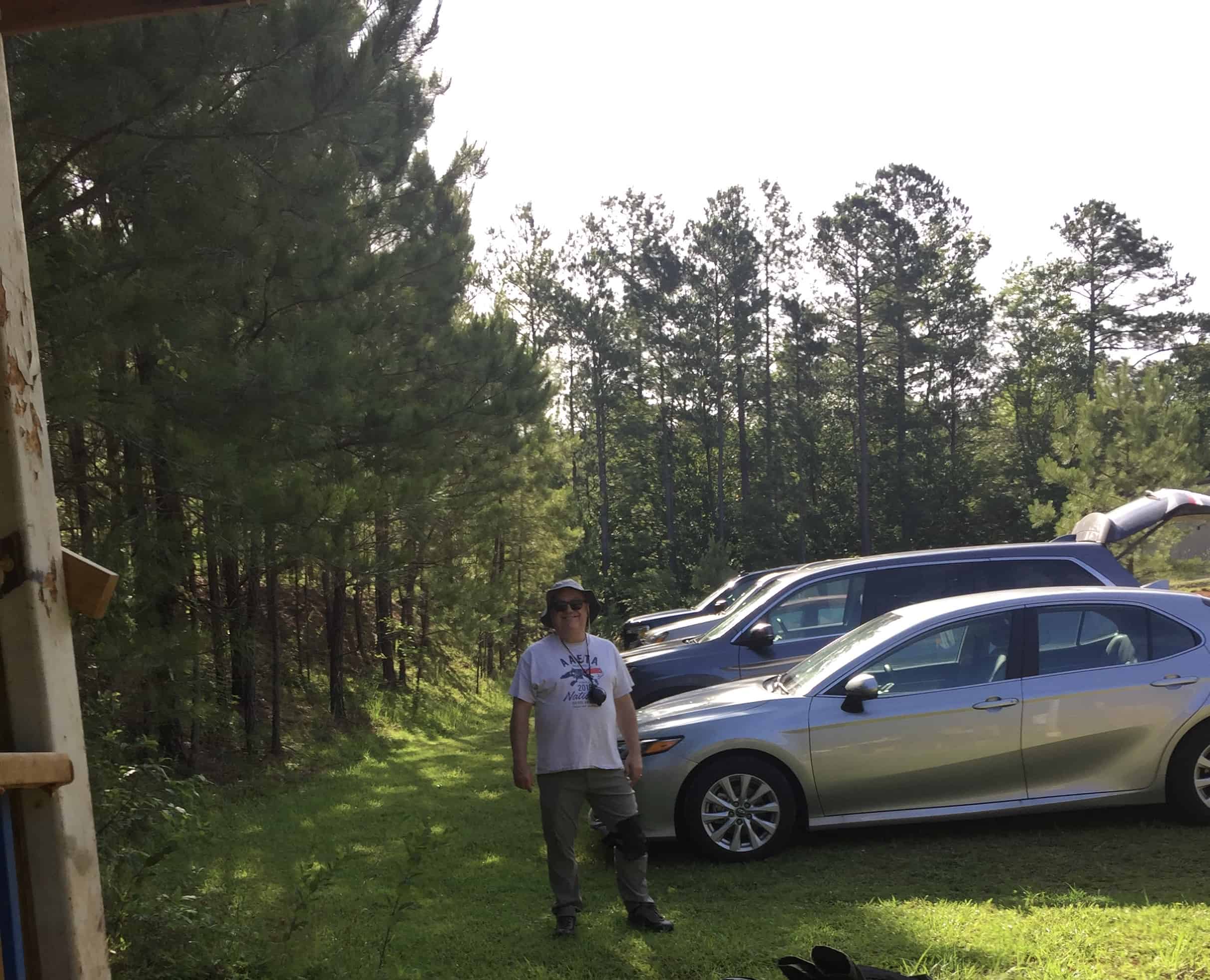 In preparation for the June heat we came up with the idea to use the Gas Line (Open) course first. We could take advantage of the morning shade offereed by the treeline, then move into the woods course when the sun came up. In order to do the Social Distance thing we shot in one person squads, making this a fast moving match. Scores were tallied on the honor system.
You'll fid below a pictures of the Gas Line course right after prep and with shooters in place. We had enough wind (est 2-6 mph) to make this relatively easy course a decent challenge. (Note the aforementioned shade available, unlike the course setup used for the 2018 Nationals.)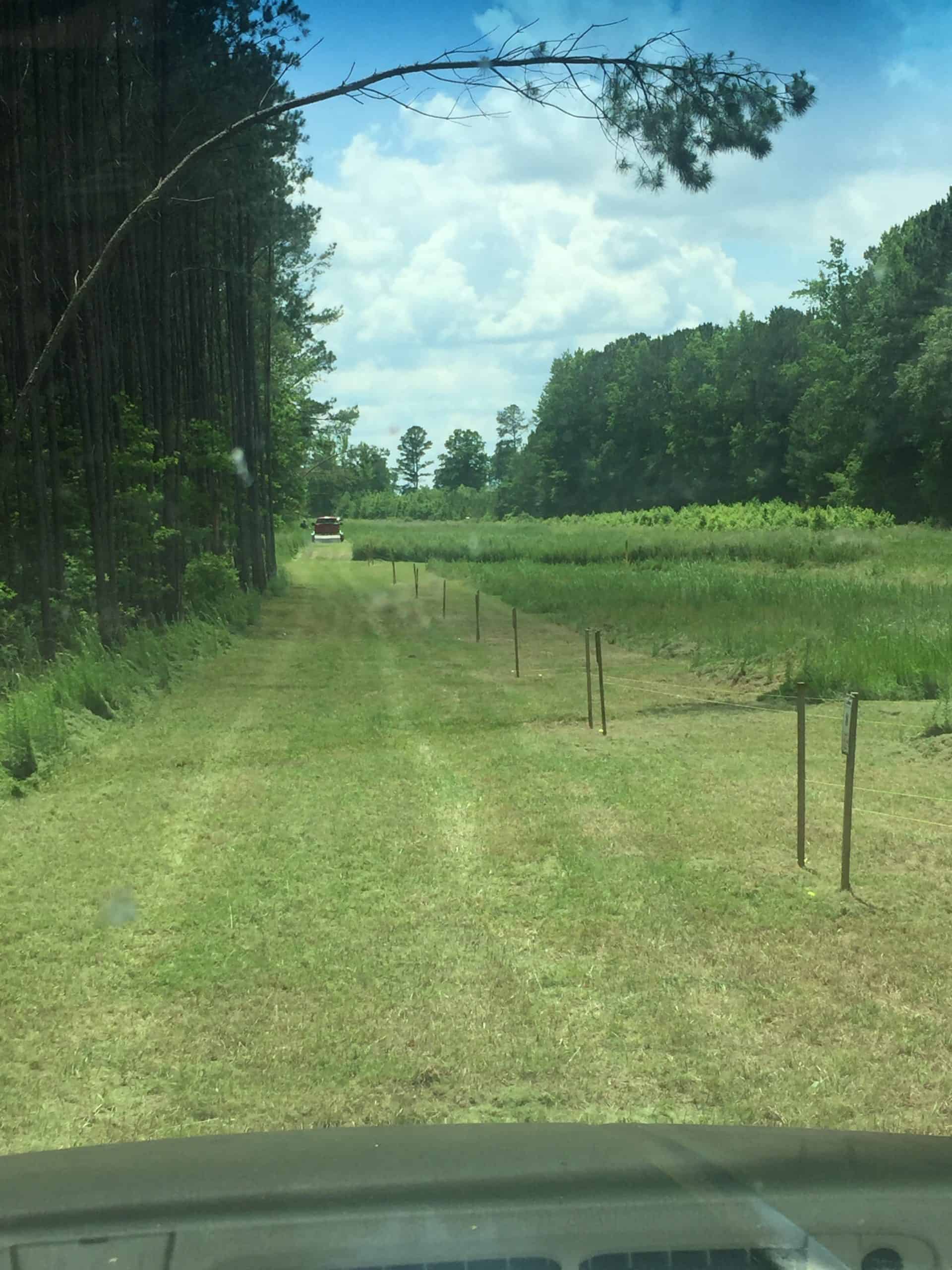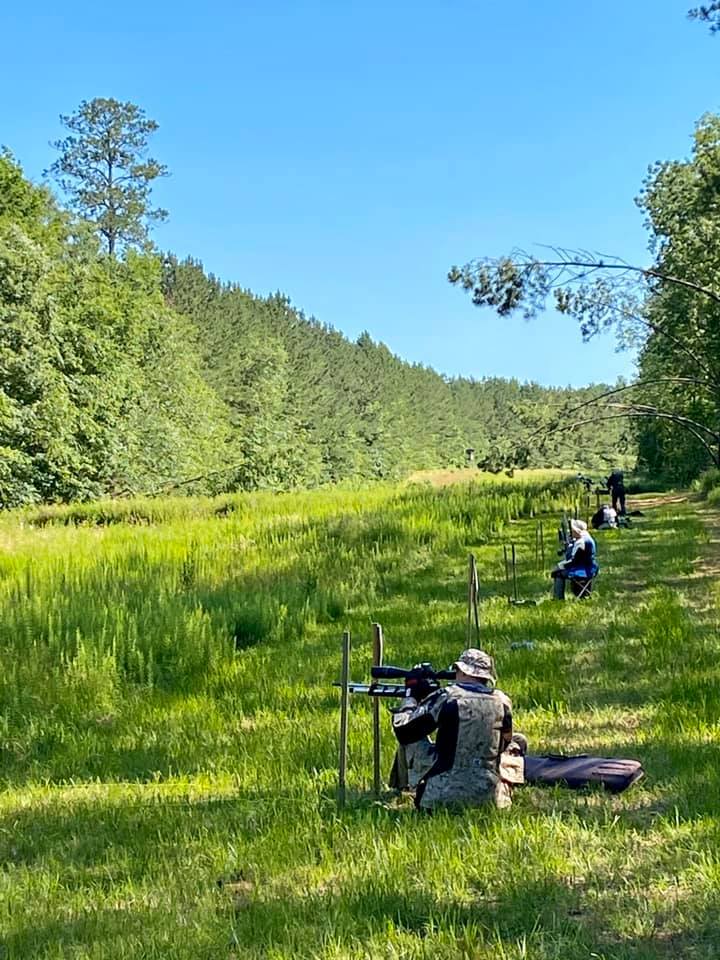 For safety reasons we gathered on the Gas Line course for a short break until everyone was completed. This insured that no one shooting on the woods course might accidentally send a round onto the Gas Line Course.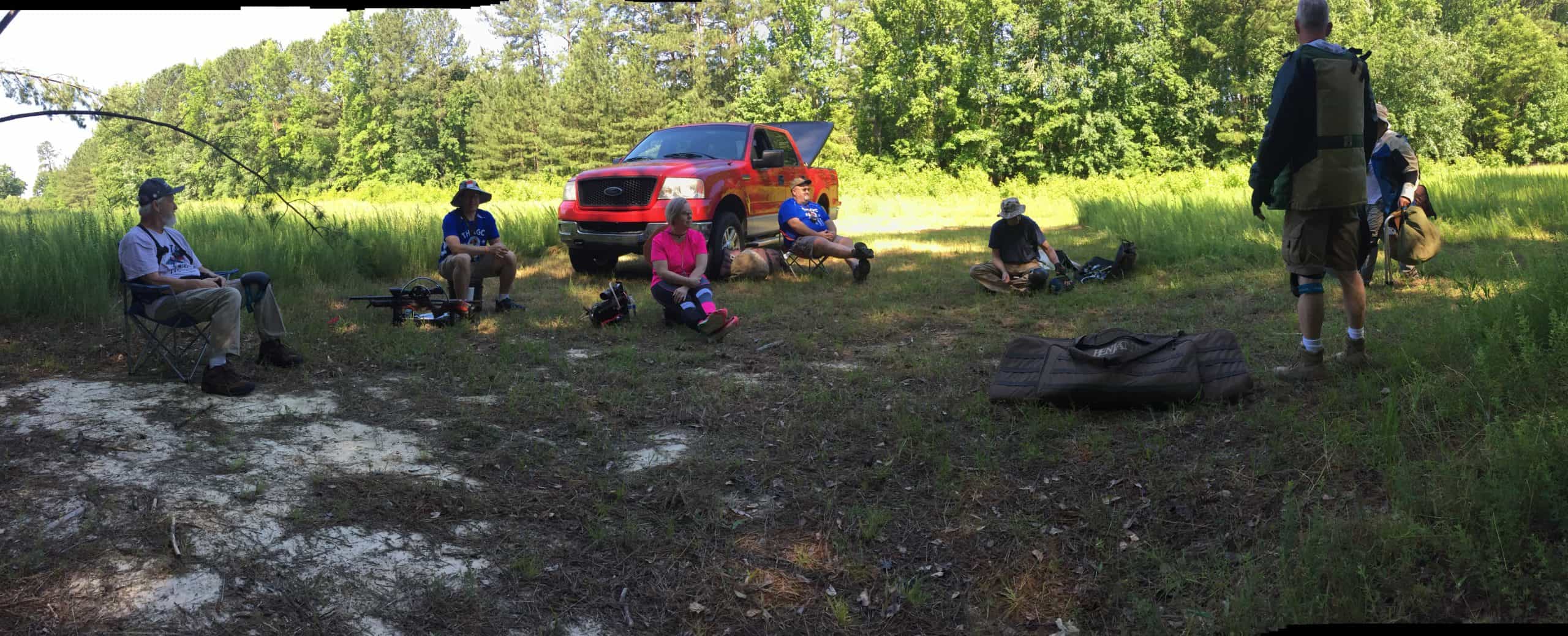 Once we finished our break, we headed to the woods course pictured below.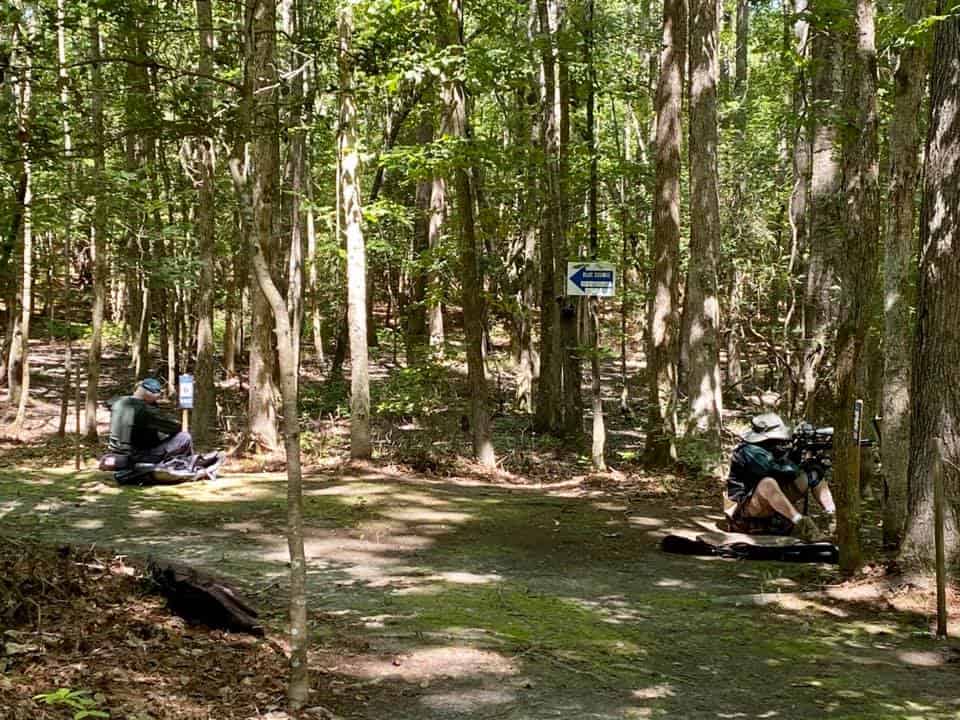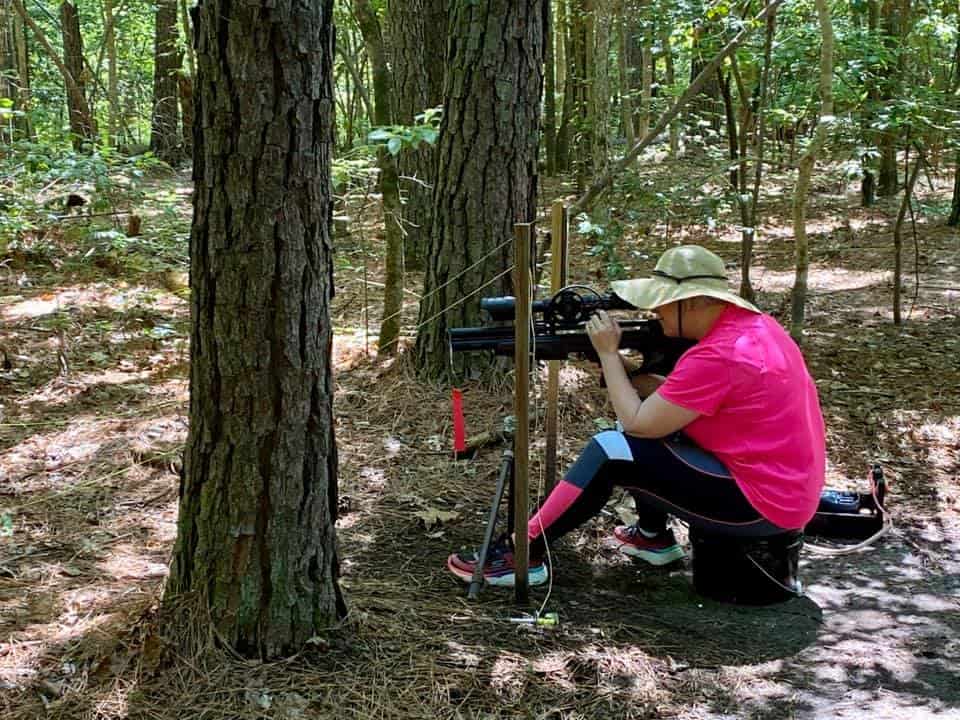 The scores were as follows:
GeraldL         WFTF     Thomas Rifle                     Leupold 35X                     45/52
KeithK           WFTF     Steyr LG 110                      Leu0old 40X                    45/52
PhilipH         Hunter    Daystate Red Wolf.          UTG 4-15×56                    44/52
LindaH         Hunter    Diana Skyhawk                 UTG Accushot 4-16         41/52
ChrisC           WFTF     Steyr Challenge                 March 8-80                      41/52
PaulP            Open        Thomas Rifle                     March 8-80                      35/52
CurtH.          WFTF      Steyr Challenge                 Sightron 10-50                 32/52
JimmyW      WFTF      Steyr Challenge                 Leupold 40X                     21/52